LANGUAGE CASSETTE TAPE
Loss of Native Tongue
AKO AY PILIPINO / I AM FILIPINO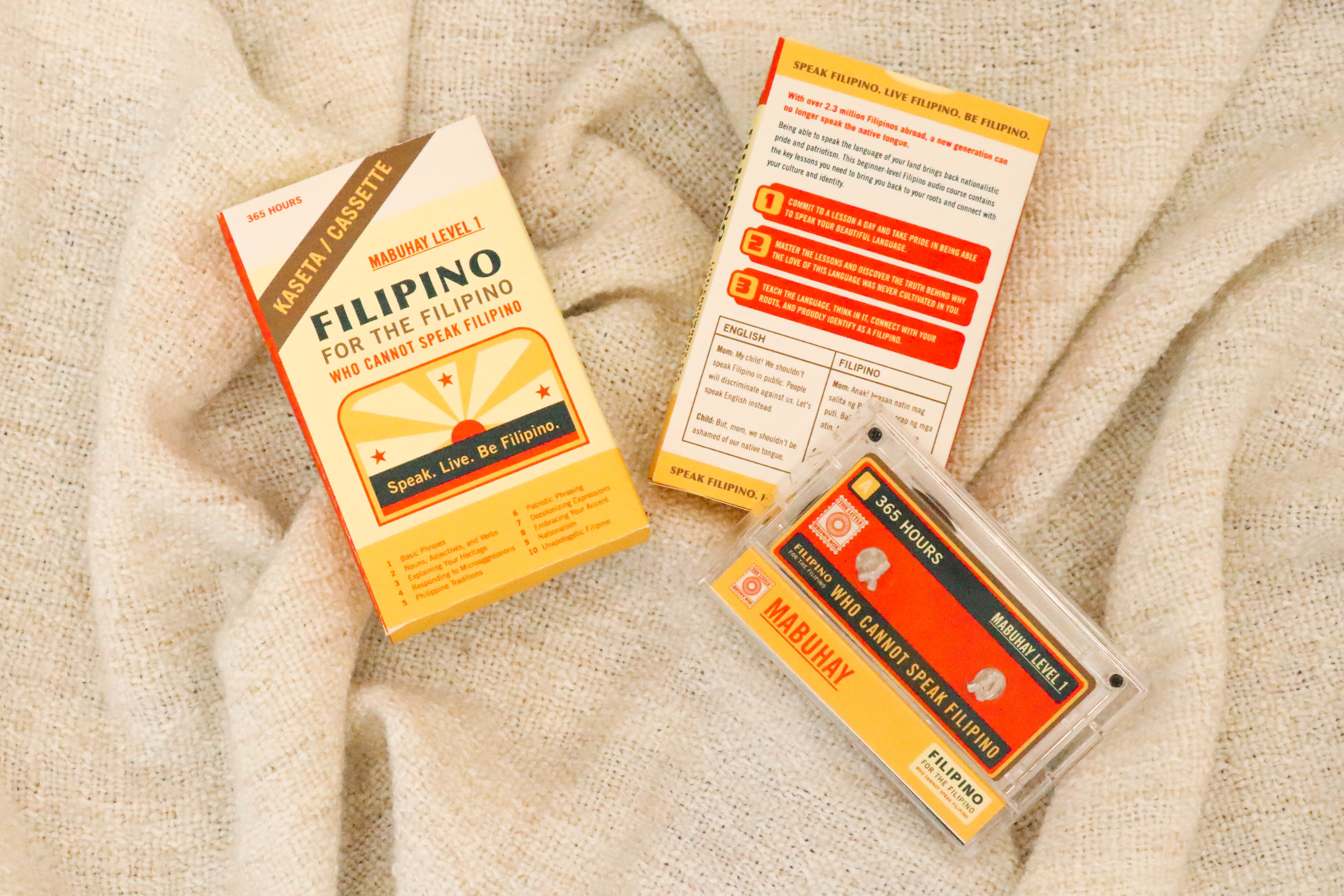 The Spanish believed that their language was beyond the Filipinos' capacity and ridiculed any efforts Filipinos made to acquire education. While the Spaniards prevented Filipinos from learning Spanish, the Filipinos' native tongue was preserved, yet a belief that carries on into the present is inferiority associated with Filipino language, and that one is more educated if they speak Spanish or English.
01 Package
02 Tape
03 Pamphlet
Filipinos in North America reported feeling embarrassed by less Westernized Filipinos who spoke broken English. Many also reported not wanting to teach their native tongue to their children because it was "unnecessary" or "unimportant."

This stems from the desire to assimilate and fit into the Western environment and people, in order to not be perceived by the West as a new immigrant, or "fresh-off-the-boat." Additionally, English was made one of the two national languages of the Philippines.

Morente, Desmond R. Deconstructing the Colonial Mentality and Ethnic Identity of Filipinos: An Exploratory Study of Second Generation Filipinos. 2015.
David, E. J. R. "Filipinos, Colonial Mentality, and Mental Health." Psychology Today, 2 Nov. 2017,